Sharing Music through Learning, Laughter, and Love
One Voice Indy is a women's a cappella ensemble based in Indianapolis, Indiana. We are a highly competent group of musicians dedicated to musical excellence and powerful performances with learning, laughter, and love infused in all that we do. One Voice Indy is a 501C3 educationally based organization with the intent of teaching and preserving the American art form of barbershop harmony.
Our love of barbershop music and close harmony inspires us! Our youth outreach and support of the Young Singers Foundation, created by Sweet Adelines International, gives purpose to our future. We strive to make the world a better place by promoting the arts and sharing the healing power of music.
About our workshop "Finding Your Voice" : Coburn Safe Haven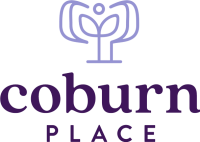 We send love and support to Coburn Place, an organization with a mission we care about. Coburn Place offers compassionate support and safe housing choices for survivors of domestic violence and their children.
A workshop we created for residents, "Finding Your Voice", is designed to help participants learn about their physical speaking/singing voice AND how to find and own the power of their voice.

In April of 2023, we were honored to join with The Purduettes at a Benefit Concert, with all donated proceeds to Coburn Place. We look forward to a benefit concert again, in April 2024, when we continue our support to the survivors as they transition to safe and permanent housing.
As one of the three visionary founders, Molly Huffman directs the musical journey and education of One Voice. Molly is an internationally renowned vocal coach, Master Director, and performer within the Sweet Adelines International organization. She has directed choruses in our organization for 30 years and successfully guided one of these choruses to the top ten in the International Competition of our a cappella organization. As a quartet competitor, Molly placed in the top ten internationally on two occasions. She served many years on both the Regional and International Faculty and has coached and given voice lessons worldwide. 
One Voice regards themselves fortunate to be guided by her skill and commitment to continuous development which is led in love from her heart. Having spent her professional career as a Spanish teacher at the high-school level, Molly brings this gift of teaching to the language of singing. Through her committed direction, One Voice delivers the language of artistry, passion, and vocal excellence using Molly's inspirations of learning, laughter, and love. 
Lori has energy to spare, and dedication to heartfelt connections.  Decades of dance and performance experiences brought her to the desire of 
co-founding One Voice Chorus, using her talents to provide artistic direction. She 
started singing and dancing at the age of four. She says it saved her, and it continues to help her navigate through the craziness of life. As a naturopath, business consultant, and engineer, she understands the healing power of music, the importance of a plan, and the insight to make it all work together. She uses all of these skills to make magic happen! 
Lori had a vision of singers with musical excellence and fullness of hearts emotionally connecting with audiences. Her vision helps guide One Voice in delivering performances that draw the audience into the experience, allowing emotional and active participation.  Lori resides in Indianapolis with her spouse and especially loves dominoes night when her 4 children join them to play.
Lori looks forward to planning the details of your very own One Voice Performance with you.
One Voice Indy singers are especially grateful for the invitation to audition and join this warm, supportive group of friends. This loving, and truly beautiful group of women bring so much joy to us all. Thank you to Lori Petrucciani, Molly Huffman, and Bev Miller, who envisioned, established and determined the mission of One Voice Indy.
We honor Bev Miller in memory, for she passed from this world too soon. She possessed a quiet determination, gracious manner, and effusive love for the power of women caring for each other and their community through song.
She epitomized our mission of sharing laughter and musical excellence, while supporting each other every step of the way. Her spirit sits on our shoulders and sings in our hearts.
One Voice Indy is a Sweet Adelines chorus based in Indianapolis, Indiana.