upcoming events
Hoping to see you at one of our upcoming One Voice Chorus events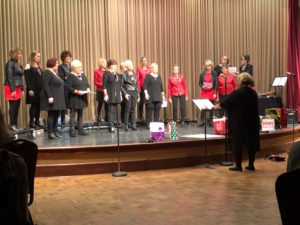 FREE Benefit Concert – Wednesday, March 25, 7:00PM
Wednesday, March 25
7:00 PM
Ivy Tech Lawrence Auditorium
CANCELLED
Due to the restrictions placed on gatherings, we have had to cancel this concert. However, we encourage you to support this year's chosen charity. Gleaners Food Bank of Indiana Inc. needs donations during this unprecedented time in our nation, and we'd like to ask our loving community of supporters to join us in donating whatever you planned to give at our concert, or whatever is within your means to give.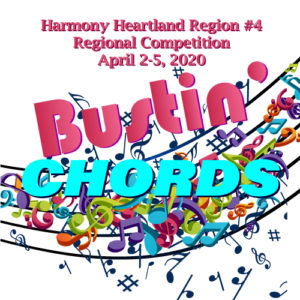 Sweet Adelines Harmony Heartland Region 4 Convention and Contest
April 3-4, 2020
CANCELLED
In concern for members' health and safety, Sweet Adelines International headquarters has cancelled all regional conventions this spring. While One Voice is saddened to not have a regional convention this year, we are grateful for the leadership and wisdom of Sweet Adelines International and their difficult decision.
One Voice Cabaret – Two Shows!!
Saturday, October 24, 2020
2:00 PM and 7:00 PM
Murat Center, 502 N. New Jersey, Indianapolis, IN
CANCELLED
Unfortunately, due to Covid-19 safety restrictions, we had to cancel our Cabaret.
If you would still like to share our music, visit our VideoGram page and order one to be sent to a friend or loved one. Currently we have a Happy Birthday and a Thinking of You VideoGram, and we will soon have some Holiday VideoGram options as well!!