One Voice Indy
Learning, Laughter, and Love through Music
This ensemble of warm-hearted women sing together as One Voice Indy, bringing a cappella harmony and powerful performances
with musical excellence. Spreading the joy and healing power of song through lots of laughter, a little learning,
and genuine love, they touch audiences of all ages.
Performing at summer camps, assisted living facilities,
business conferences, and community events, along with an annual show and benefit concerts, each member
makes the world a better place, volunteering time and effort, delivering music that inspires.
Check out One Voice today!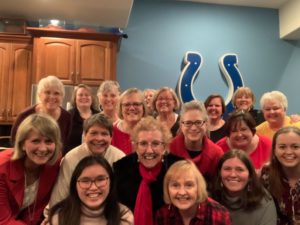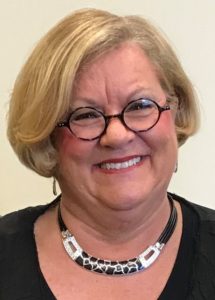 Molly Huffman
MUSIC DIRECTOR
As one of the three visionary women founders, Molly Huffman directs the musical journey and education of One Voice. Molly is an internationally renowned vocal coach, Master Director, and performer within the Sweet Adelines International organization.
One Voice regards themselves fortunate to be guided by her skill and commitment to continuous development which is led in love from her heart. Having spent her professional career as a Spanish teacher at the high-school level, Molly brings this gift of teaching to the language of singing. Through her committed direction, One Voice delivers the language of artistry, passion, and vocal excellence using Molly's inspirations of learning, laughter and love.
lori petrucciani
PERFORMANCE DIRECTOR
Lori has energy to spare, and dedication to heartfelt connections. Decades of dance and performance experiences brought her to the desire of
co-founding One Voice Chorus, using her talents to provide artistic direction. She
started singing and dancing at the age of four. She says it saved her, and it continues to help her navigate through the craziness of life. As a naturopath, business consultant, and engineer, she understands the healing power of music, the importance of a plan, and the insight to make it all work together. She uses all of these skills to make magic happen!
Lori had a vision of singers with musical excellence and fullness of hearts emotionally connecting with audiences. Her vision helps guide One Voice in delivering performances that draw the audience into the experience, allowing emotional and active participation. Lori resides in Indianapolis with her spouse and especially loves dominoes night when her 4 children join them to play.
Lori looks forward to planning the details of your very own One Voice Performance with you.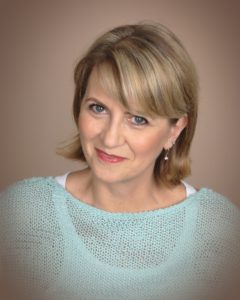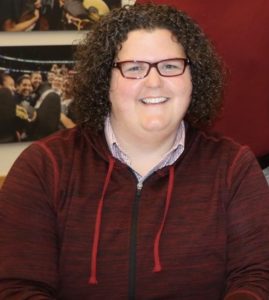 Lindy Stevens
PROMOTER/BOOKING AGENT
Lindy serves One Voice by booking events, seeking sponsorships and developing performance opportunities. She drives our goal of sharing music, fun, and connections to communities throughout the Midwest. Through her winsome way, along with grit and enthusiasm for pulling people into adventure and excitement, Lindy expertly leads the promotional arm of One Voice. She takes a front row seat supporting the sound and spirit of this chorus.
Lindy resides in Fishers, IN with her partner. Passionate animal rescuers, they care for special needs rescues. She works for Oracle, a business software company. Her skill in business to business marketing, development and installations within the hospitality industry are an asset to One Voice. Lindy enjoys giving others an opportunity to share our music and connections. The voice of love and laughter is what she brings.
Lindy is excited to help you book an entertainment package for any event, or to explain opportunities that fit your needs perfectly.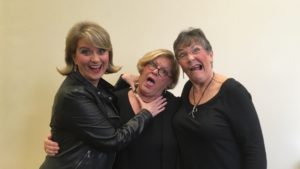 OUR FOUNDERS
One Voice Indy singers are especially grateful for the invitation to audition and join this warm, supportive group of friends. This loving, and truly beautiful group of women bring so much joy to us all. Thank you to Lori Petrucciani, Molly Huffman, and Bev Miller, who envisioned, established and determined the mission of One Voice Chorus.
We honor Bev Miller in memory, for she passed from this world too soon. She possessed a quiet determination, gracious manner, and effusive love for the power of women caring for each other and their community through song.
She epitomized our mission of sharing laughter and musical excellence, while supporting each other every step of the way. Her spirit sits on our shoulders and sings in our hearts.